SMILE
Smiling is a conscious choice which is very attractive to people around us, it boosts the mood.   Spend more time in an environment that make you smile, with people that make you smile.  Happy people smile a lot more than unpleasant people, and smiling is contagious.  Children for instance smile a lot, because these are happy people.  Adults can benefit from taking a lead from the children and smile more.  I am talking about a genuine smile, it's easy to smile and some people fake it.  People smile to communicate happiness, love, excitement, fun, and acceptance.  Hence a smile make you attractive.  Smiling have health benefits, including relieving stress, boosting your immune system, lowering your blood pressure, making you feel good about yourself.
SERVE WITH A SMILE
When you serve people with a smile they assign trustworthy towards you and the service you're rendering.  They become more comfortable to talk to you, and provide information that may be crucial.  They attribute positive qualities towards you.  This is a good and most effective way of selling your brand, and retain clients or customers.  Greeting them with a smile shows that you care and happy to serve them.
SMILE IN AN INTERVIEW
An interview can make you feel anxious.  This can have a negative impact on your performance, and the outcomes of the interview.   Smiling makes you feel good about yourself, it boosts your confidence.  This is because it releases the feel-good neurotransmitters along with endorphins (the natural feel-good chemicals in your body that gives you a euphoric feeling) which help in mood regulation, reduce stress and helps increase self confidence.  When you smile you appear to be more confident and trustworthy, and more likely to be hired.  Smile when you pitch your product or your service, your smile can influence the perception and the decision of the audience.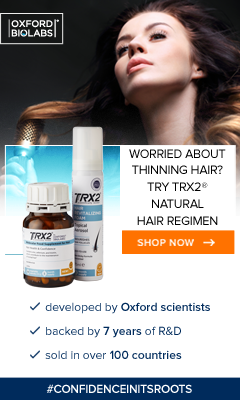 You cannot remain angry or worried when you smile.  Positive thinking is important  for your success, health or wellbeing.  Smiling can elevate your mood when you're worried or depressed. no matter what challenge you're experiencing.  It takes your mind off worries, which often involve negative thoughts that can trigger depression and anxiety.  Smiling reduce the stress hormone cortisol, which is more active when you are stressed or anxious, and lowering it reduce negative feelings.   It sends a message that life is good to your brain and body, and enhance positive emotions.  When you smile you feel calm and optimistic.
LIVE LONG WITH A SMILE

When you smile the movements of muscles in your face lift your face, living you with a youthful appearance.  It is more natural and cost effective than facelifts.  It improves your health by boosting your immune system, as it relaxes your brain and body – positive message is communicated to your brain.  This positive feedback reinforce your feeling of joy.  As you laugh you fill your lungs with oxygen and replenish the cells.  When you laugh regularly you become mentally strong, ready to take on any challenge, take charge of your life, and live longer.  When you laugh less you grow old much quicker.  You get more wrinkles on your face, because you are not exercising your facial muscles.
Smiling prevents burnout as it elevates your mood, making you feel euphoric. You feel good about yourself, and your confidence level rise.  This can improve your performance, and become more productive.  Better performance and productivity leads to high compensation and better lifestyle,  and life satisfaction stability.
SMILE AND BE HAPPY
Smiling is even more important for those successful, confident and independent women who often intimidate men, and end up single.  I know in some cases this is by choice, and there is nothing wrong with being single.  But some women experience difficulty in attracting men, and are lonely – even though they may have everything, including good looks and style.  Smiling makes you more approachable, makes interaction much easier, and make you a more appealing person to be around.
HOW TO SMILE MORE
Always surround yourself with happy people.  Identify things that make you laugh, and do them often.  Watch comedy on TV, read funny comics, play, dance and laugh at yourself.  Make a habit of looking at yourself in the mirror, and laugh.  Laughing is a natural antidepressant, it costs nothing.  So keep smiling.