ENVY DEFINITION

Envy is an emotion which occurs when a person lacks another's superior quality, achievement, or possession and either desires it or wishes that the other lacked it.  Some dictionaries define envy as pain at the sight of another's good fortune, stirred by those who have what we ought to have. Although envy is generally seen as something negative, it has always been the driving force behind the movement of economies and must be endured to achieve the "keep up with the Joneses" system. 
ENVY AS A SOURCE OF VIOLENCE
Not only is the envious person rendered unhappy by his or her envy, but that person may also wish to inflict misfortune on others, in forms of emotional abuse and violent acts of criminality.   It is one of the main causes of aggressive behaviour.  Most of the crime and violence, especially violence against women, is triggered by envy.  Men are used to be the leaders, they were taught this through affirmations, and suddenly things changed, women are taking over the leadership positions.  Some have accepted this change, but some who are resistant to change perceive women as moving into their territory, taking what ought to be theirs.  
ENVY TRIGGERS STRESS
Envy is one of the most potent causes of unhappiness.  People who envy other people are always unhappy. They have no peace within themselves. They are always competing with their neighbours, friends or relatives. They may be blessed with everything that an ordinary person may wish for, but they remain unsatisfied with their lives. They are blinded by their envy, not grateful, and undermine their blessings.
They may get into debts trying to live like other people. If you buy things driven by envy you are running a risk of experiencing cognitive symptoms of stress.   When you see a piece of furniture or a new garment from your neighbour or friend and you press to buy, even though you can't afford it. If you inside the store you begin to look at other people's trolleys. Don't envy other people, the person in front or behind you. Don't compare what you have with theirs because you don't know their responsibilities and how they earn money. You only know yourself and what you can afford.
How can you expect blessings when you envy other people, get angry and jealous when they succeed? You wish all the bad things to happen to other people, and you mislead those who seek advice from you, because watching them suffering pleases you. Do not live as somebody lives unless he is a good person whose deeds are upright, but rather live as God would have you live. Righteousness will draw awareness in you, of your righteous living.
OVERCOMING ENVY
Overcoming envy might be similar to dealing with other negative emotions, like anger, or resentment. Those who are experiencing anger issues often seek professional treatment, like anger management, to help understand why they feel the way they do and how to cope.  People experiencing envy often have a skewed perception on how to achieve true happiness. They need help to change these perceptions, with professional help they will be more able to understand the real meaning of fortune and satisfaction with what they do have. 
APPRECIATE YOUR BLESSINGS
The only way to succeed in life is to know your strengths and weaknesses, appreciate your blessings, and be your best. Envying other people, want what they have, and seek to do things as they do is a guaranteed downfall. When you ignore your blessings you fail, because you're not making an effort to optimize your strengths. You're wasting time on trying to change yourself to something you're not.  Sometimes we miss opportunities, lose good people or good things, because we take them for granted – we don't give them the appreciation they deserve. We only realize their value when they are taken away from us. We're always chasing what we don't have, and overlooking our blessing. 
KNOW YOUR IDENTITY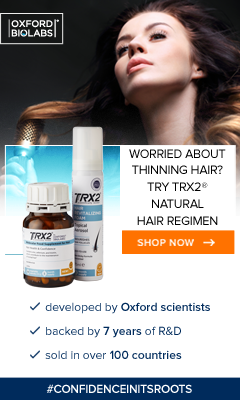 Ignorant people sell themselves short by imitating other people, and undermine their blessings. Don't try to be someone else because you will never succeed, instead you will lose the best of you. Don't compare yourself to someone else, because we are different, we all have different stories and life paths. My weaknesses could be your strengths, and we stumble and succeed at different times in life.
Everyone has an identity that makes him unique. You are special, you have a gift that no one has. There is only one you, and there will never be another you. There is something within the you of you that is different from every single human being, that will determine how you will project in this world, how you will see the world, how you will become a special human being.
Don't be motivated by other people's success, you are not them, you are unique. Find motivation within yourself. Stop limiting yourself by benchmarking your performance to performance of other people. Your performance may even exceed theirs. You are capable of being a brand yourself. Why then would you like to live like someone else? Why want what your friend, family member, or neighbour have? Why envy other people and get frustrated when you see them prosper? Follow your own dreams.  Love yourself, be proud of who you are, and love what is yours.  
FOCUS ON WHAT YOU HAVE
Focus on what you have rather than what you don't have.  Set your own goals, be prepared, success does not happen overnight and so there is no elevator to take you to it. It does not matter what special skills or qualities that you possess; you still have to work to make progress. There are no shortcuts and you will not be able to skip steps. You have to keep climbing towards your goals. Therefore, you have to work hard, and be patient. Don't allow yourself to be distracted by other people, what they do, and how they pursue their own goals. Don't let them persuade you to a different path and abandon your own goals. You have to keep going and don't ever give up on your goals.